24th August, 2021
13cabs is handing the controls to its passengers, allowing them to choose a fully vaccinated driver for their ride.
With more than 10,000 drivers in their fleet, 13Cabs chief operating officer Stuart Overell said they were already fielding calls from passengers asking if drivers had been vaccinated – so took the idea to the cabbies themselves.
"We know many of our drivers have already been vaccinated and 13Cabs is proud to play its part in supporting safer travel for the community by clearly making the option available for passengers and providing an incentive for drivers not already vaccinated to go get the jab," Mr Overell said.
He said the company will be collecting Covid-19 certificates for all their drivers, with bookings soon to be made available via the 13Cabs app which will only be serviced by vaccinated drivers.
"The enthusiasm of 13Cabs Drivers to provide their Covid-19 vaccination certificate has overwhelmed our staff processing their applications, with 20 per cent of drivers providing proof of vaccination in the first two days," he said.
"We are currently tracking towards having the vaccination status of all our drivers within two weeks. For those calling 13Cabs, just ask the operator for a vaccinated driver and they can manually add the request to your booking."
Taxi driver George Valiotis is one of the thousands who has welcomed the decision, saying that as a frontline worker it was necessary to do this during "challenging times".
"We look after our communities, which includes vulnerable passengers and essential workers," Mr Valiotis said.
"It's also vital we look after ourselves, our passengers and our communities. We know being vaccinated supports our important work to continue safely."
But it's not the only move the taxi company is making to meet the customer demand.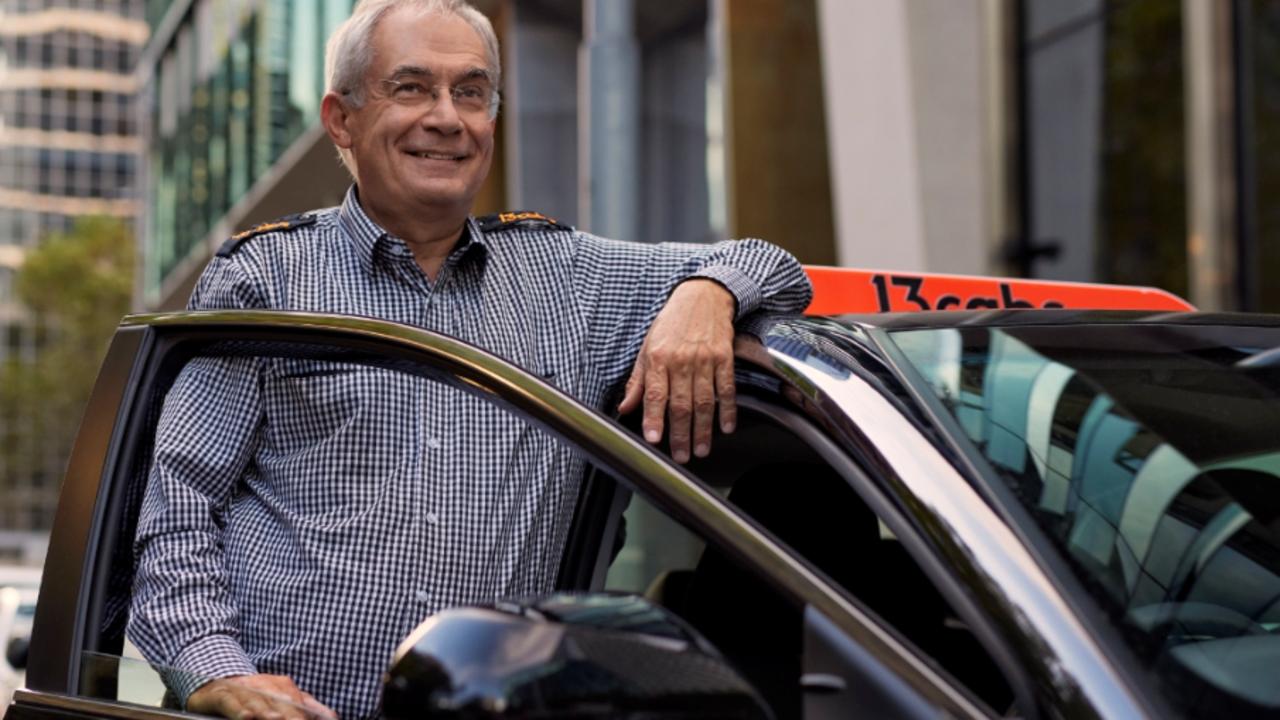 Chris Potter, a Melbourne driver with 13Cabs, is on the road and fully vaccinated against Covid.
A number of businesses across Australia have partnered with 13Cabs, including supermarket giant Woolworths, who will be using their vehicles to make deliveries for online purchases.
"Unlike the traditional courier company or the even so called 'express' service offered by the post which isn't really express if it takes three to five days, we can pick up within 10 minutes and deliver the parcel directly to customers without delay," Mr Overell said.
"People also want to get to and from their vaccination appointment safely. They are worried about public transport, when it is available, and having to park miles away from the vaccination centres.
"We know everyone is cautious and worried about their safety. It's our main focus. This work is great for drivers too as it's keeping them on the road during this difficult time."